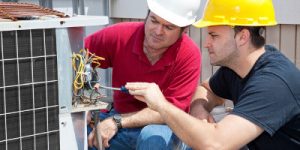 Academic and Business English refers to any use of English beyond everyday social interaction in a professional setting. This applies particularly to any field of work or study that has a special vocabulary (jargon) or particular usage of English.
Our Academic and Business English courses starts with a basic Study & Work English course which gives you a foundation of academic and workplace etiquette and vocabulary common to almost all places of study and work.
The next step in your progress would be to select either the Academic or Workplace paths depending on your needs.
Academic and Business Writing
Writing is a skill; a skill that must be learned. You can improve it with appropriate instruction and practice, like all skills.
Our Academic and Business English courses will introduce you to the basics of clear and concise sentence and paragraph construction, academic paper writing, and business related correspondence and publications.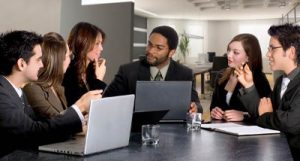 Business correspondence and publications, such as emails, internal memos, customer and supplier correspondence, press releases, marketing materials, and instruction manuals, all have a specific format and standard set words and phrases. Our courses give you a foundation in these types of writing, setting the stage for your own creativity to take over.
Academic writing is very different, however. This type of writing has a more rigid format with less room for creativity. We will show you how to structure, format, edit and proofread, as well as reference and cite your research and reports.
To take part in any Academic and Business English courses, you must have achieved at least a High Intermediate level of English. Less than this and you may struggle to keep up.
One course will usually last about 72 hours (6 hours a unit for 12 units), split between online self-study and classroom activities.
The class schedule is negotiable based upon your schedule. Fewer hours per week will obviously take longer.
If you would like to know more or have any questions about our Academic and Business English program, please don't hesitate to contact us by clicking the button below.